Link building is hard work that requires real knowledge and some hands-on experience if you want to be successful. SEO is complex and multifaceted. Our industry is so full of great minds, trailblazing thinkers, and full-blown data geniuses that it's, sometimes, difficult to imagine that we all started somewhere.
But every link building expert started somewhere.
Industry blogs are full of amazing case studies and success stories. For newcomers, I imagine it can be intimidating.
Whether you're a new hire at an agency, a new freelancer, or someone trying to secure better traffic and search engine visibility for your business, you might feel as if all of this is impenetrable and impossible to learn.
Or, at least, it is impossible to catch up to the experts.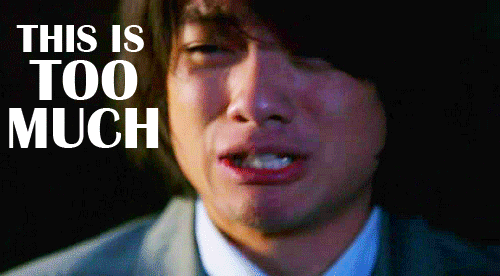 I build links every day, and I work with excellent link builders. I started from scratch, and so did they. We got where we are, now, because we work hard, and we're committed to learning. Even more importantly, we know how to get along with other people and think outside of the box.
I've seen people, who are creative, tenacious, resourceful and personable, who know nothing about link building succeed, where arrogant know-it-alls with years of experience fail. It's hard to unlearn bad behavior, after all.
Technical skills can be learned. People can become skilled at keyword research, on-site optimization, and all the other esoteric things we do on a daily basis.
The real pedigree of a link builder comes from innate talents and personality traits. Those traits can be honed, of course, and I will give you some real suggestions on how to hone them.
If you're overwhelmed by the prospect of becoming a successful link builder or if you just want to be more successful, focus on the following skills and personality traits.
Everything else can be learned in time.
1. Interpersonal Skills
Are you good with people? Do you get along with them? Are you good at listening to others and getting your point across?
If so, you're already primed to be an excellent link builder.
Outreach is an essential part of any successful link building campaign. We have to connect with other people and form relationships. Webmasters, site owners, and bloggers create links. We need them.
That requires personalized outreach and a commitment to understanding the person on the other side of your email.
I think this passage from Dale Carnegie's How to Win Friends and Influence People illustrates it very well:
… the royal road to a person's heart is to talk about the things he or she treasures most.
The genial William Lyon Phelps, essayist and professor of literature at Yale, learned this lesson early in life.
"When I was eight years old and was spending a weekend visiting my Aunt Libby Linsley at her home in Stratford on the Housatonic," he wrote in his essay on Human Nature, "a middle-aged man called one evening, and after a polite skirmish with my aunt, he devoted his attention to me. At that time, I happened to be excited about boats, and the visitor discussed the subject in a way that seemed to me particularly interesting. After he left, I spoke of him with enthusiasm. What a man! My aunt informed me he was a New York lawyer, that he cared nothing whatsoever about boats – that he took not the slightest interest in the subject. 'But why then did he talk all the time about boats?'
 'Because he is a gentleman. He saw you were interested in boats, and he talked about the things he knew would interest and please you. He made himself agreeable."
If you are working for an agency or doing freelance work, you will be building links for markets and industries that you don't care about. You have to find real, common ground with other people, beyond the fact that you want a link, and they can supply one.
When you show an interest in other people, when you make them feel important, when you take the time to get to know them, and when you listen to what they're really saying, the real magic happens.
Personalized email subject lines are 22.2% more likely to be opened. It takes extra time, but it's more effective.
I also know, from experience, you'll build more links if you're willing to give some help in return.
This piece from FastCompany, which profiles author, Adam Grant, agrees. The article explained how "givers" are much more effective with cold outreach than "takers." Transitioning from "taker" to "giver" requires research and personalization.
From the article:
"Tactics for optimizing sales emails are well and good, but they're not as important as personalized research and sender/sendee fit. Important people may be busy, but the same principles for winning their trust and attention apply to the most to least busy person you're emailing. Be personal, and do your homework. With the right subject line, it's not inherently harder to get a busy executive to click on your email than someone else. The important part is making the content speak to the question, "Why me?"
Grant wrote his own piece on the subject on LinkedIn. I encourage you to read it.
A study from iAcquire also found that personalized emails get more responses and more results.
It's not only about personalization, though. It's also about engaging people with something they care about. It's about being able to hold a conversation and express the value in their content or their  website.
To get someone else to see the value in what you're doing, you have to convince them that you value them and their time.
If you have strong interpersonal communication skills, the small details will come easily.
To strengthen your interpersonal communication skills, I recommend:
2. Tenacity and Patience
Some people are impatient by nature, and patience is not easy to learn.
Link builders spend a lot of time waiting for their email inboxes to fill. If you're impatient and you expect instant gratification, no amount of technical skill or manipulative sales tactics are going to lessen your anxiety.
If you composed a good email and made a connection (see the last section), and if you expressed your own value, your email reply will come if it's going to come.
If not, you can follow up in a few days. Thankfully, mind control is not a real thing. You can't force someone to reply to an email. Until it comes time to send a follow-up email, you've done everything you can do.
Focus on another task or on crafting effective outreach to the next person on your list. A good link builder has to be patient, but never complacent.
This study showed that outreach gets more than 100% better response rate after sending a third email to the same person.
Tenacity is just as important as patience. Follow-up emails are just as important, if not more important, than your initial outreach.
When we don't hear back, often, we think people dislike us, or they're standing in the way of our success. They're opposing us.
I enjoy this passage from Colin Gautrey. Print it out if you need to.
To develop the constructive tenacity to succeed, he suggested these seven items:
Be crystal clear about your purpose.
Remain flexible about the route.
Listen, learn, and then reaffirm your purpose.
Intelligently connect contrary views to your purpose.
Build an emotional support network.
Remind yourself, frequently, of the benefits (to yourself and others).
Seek to negotiate, persuade, AND inspire people to your cause.
He went on to say:
"The role of opposition is to help you shine. It exists to stretch and to test your resolve to succeed. Learn and adapt in the face of opposition, and don't give up before it has had a chance to do its duty."
As a link builder, you have to power through, or you won't get the results you or your client need.
You also have to walk a fine line. You have to follow up and be on top of people WITHOUT being an annoyance. Especially when you're dealing with unmotivated webmasters, who say they'll add the link during their next update, which could come in 2020.
Sigh.
It's one of the toughest things we deal with.
Again, though, it just comes back to good interpersonal communication skills, tenacity, and patience.
To get through the anxiety that comes with the waiting game, focus on your next follow-up email. Set a date in your tracking sheet, keep to a schedule, and craft the best outreach you can.
Keep on pushing and keep on learning. Show them how much it means to you. You can never control another webmaster; you can only get better at what you do.
3. Creativity

Creativity is also hard to learn. Some people are more creative than others, but I find that you can encourage yourself to be more creative.
Link building is all about creativity. Once a certain "well" or tactic seems to run dry, link builders need to find a new approach, or failing that, we have to approach the old tactics in a novel way.
Creative thinkers, even if they don't consider themselves writers or artists, make excellent link builders, because they connect the dots that other people cannot. That doesn't mean link builders need to be virtuosos. They just need the ability to step outside of the box and come at problems from different angles.
This article on the BBC talked about a few different teachers and how they tried to teach creative thinking to their students. One teacher insisted, "It's about forcing the brain to give up old patterns and search for new ones. That's often what happens when inventors make a breakthrough."
From the article:
"Scientific research supports the idea that certain activities can prime the mind to come up with less obvious solutions than would emerge otherwise. Psychologists call it "divergent" thinking. For example, Joydeep Bhattacharya of Goldsmiths University in London has shown that people in a relaxed mood are more likely to arrive at creative solutions when problem-solving. And another study by Australian researchers showed people are more likely to solve puzzles lying on their back than standing up. Perhaps it's because when people are mellow, their wandering mind encourages them to review a diverse array of ideas, rather than get stuck in a more focused, narrow mode of thought."
If you're worried about your own creativity, try something simple. Change your environment. Let your mind wander. Pull up Wikipedia and go down a wiki-hole.
You can even try to steal an idea from someone else. That's always a good starting point.
In this article from Inc., Michael Gelb (who has written 13 books on creativity and innovation), encouraged people to seek out different points of view. He also encouraged people to build on what others have started– new ideas come from old ideas.
From Gelb:
"It's a myth to think that you have to spontaneously create something that's entirely original and no one ever thought of it before. That very rarely, if ever, happens. Almost all ideas are inspired by somebody else's idea… One of the big principles of creativity is you don't have to reinvent the wheel, you just give it a new spin. So if you can give a new spin to somebody else's idea, you've done something creative."
To expand your creative thinking abilities, I recommend these resources:
4. Adaptability

Finally, we come to adaptability.
In the link building world, it seems like everything is always changing. Algorithms are updated. Old tactics stop working the way they used to. Clients read a blogpost and suddenly are very frightened of link building.
We need to roll with the punches.
We have to adapt to search engine changes (and the way link building is perceived), but we also have to adapt to webmasters, to strategies that aren't as effective as we'd like, and to basically everything we encounter on a daily basis.
If a link builder can't keep up with a constantly changing landscape, they won't find much success. Frustration is natural, of course, but we have to adapt to survive.
If you're ever feeling anxious about inevitable changes, here are some steps for making an attitude adjustment.
I also like what Claire Dorotik-Nana at PsychCentral.com had to say on the subject. She boiled down adaptability to three steps:
Be willing to take risks and fail.
Make failure survivable.
Learn from your mistakes.
And that's really all there is to it. We can't predict everything and not every link we try to build will be successful. That's okay. We just need to learn as we go and get better.
If you can't adapt to changes, you'll experience great misery as a link builder.
A Quick Note on Grammar
As a link builder, I don't think you have to be an excellent grammarian. Though, because we do so much outreach, we do need good command of the English language.
Grammar is a point of frustration and uncertainty for many great link builders. They're not writers, but they're great at finding link opportunities and communicating with webmasters. Still, they're self-conscious about their grammar.
Here's a secret: People will forgive most grammar mistakes, especially the common ones. We're all humans, and humans make mistakes. As long as they can understand you without any difficulty, most people won't mind the occasional error.
That doesn't mean we can't get better. Grammar is all about learning patterns, and we become better over time.
I recommend:
Reading your email aloud before you hit the send button. This will help you spot any awkward wording.
This browser extension— It's much more robust than any browser's built-in spell or grammar check.
These quick and easy grammar hacks
Conclusion
Practical link building skills are important, but I believe anyone can learn them with enough time, enough motivation, and a good teacher.
It's harder to learn how to communicate effectively. Patience is hard to come by if you don't already have it. If you're stuck in your ways, it's hard to adapt to change. If you're stuck in a box, it's difficult to come up with creative solutions to the obstacles that link builders face every day.
A good link builder possesses great interpersonal communication skills, patience, tenacity, adaptability, and creativity. Even in an industry full of established experts, those people will rise to the top.
I can teach you about keyword research in a week or two, but for the skills that matter most, you have to train yourself.