Hello and welcome to link building!
Whether you've just joined a marketing team, are trying out a side hustle, trying to learn beyond your marketing degree, or are trying to put your small business on the digital map, you've come to the right place.
You're here because you know link building moves the search engine visibility needle.
Top search engine spots are highly competitive in every industry, and search rankings are vital for any business' overall digital marketing strategy.
I'm here to tell you how link building works, what you can expect, and how you can get started.
There has to be a jumping-on point. And I believe that you'll never be an effective link builder unless you understand the core concepts.
I build links every day and when not spending time with my family, it takes up most of my waking hours.
This blog post outlines principles and best practices I still follow in my daily work. If I'm ever in doubt, this is the knowledge I fall back on.
Fancy tricks are great, and I enjoy reading those successful link building case studies you see all over the SEO blogosphere– but you have to master the fundamentals before you try jumping through hoops.
With that in mind, here are the core concepts of link building.
How (And Why) Link Building Works
The world wide web is built on links.
When you're visiting a website that hosts content about a topic you love, and they link to another piece of content for "further reading," how likely are you to click on that link?
If you trust that website, I'd say the answer is "very likely."
Just for a moment, pretend Google doesn't exist. Or, for that matter, pretend no search engines exist. My friend Eric Ward, one of the best link builders out there, talks about this concept all the time.
If there was no Google, how would you find the content you want? How would you read about your favorite topics, or shop for new gadgets or housewares?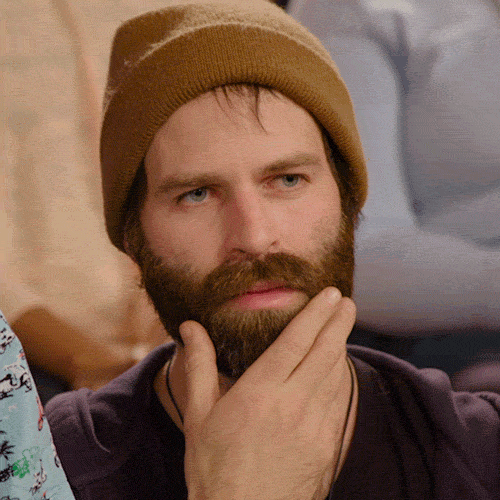 You'd click on links from related, trusted websites. Back before search engines were great, blogrolls, webrings, and resource pages helped us find the content we wanted. And all of those resource pages and webrings were built on links.
As far as web users were concerned, those links were as valuable as gold. And, to this day, they still are.
Basically, if another website links to your website, it's a vote of confidence.
Links are a huge part of Google's overall search algorithm, and they're an important part of search engine rankings.
If your website has links coming from trusted, relevant websites, Google notices those links and is likely to place you higher in the search engine results pages (SERPs) for your chosen keywords.
The text portion of a link is called anchor text (in this case, the anchor text is 'anchor text.). In the past, link builders abused anchor text. They built hundreds (or thousands) of spammy links on websites no human being ever visited. Each link on those spammy sites would repeat the same anchor text.
Let's say you ran an online cabinet hardware business. In the past, you could build 1000 links on spammy websites with 'cabinet hardware' as your anchor text, and you probably would have ranked in Google's top 3 search results for that search phrase.  
That tactic doesn't work anymore and can get you penalized by Google for trying to game the system. You don't want links from spammy websites, and you don't want to shoehorn 'cabinet hardware' into a piece of unrelated content. It won't increase your search engine visibility. In fact, it will probably harm you.
A good link is a vote of confidence for your website. For Google to consider your link a good link, it has to come from a reputable website that's also relevant to your website, and the anchor text has to be natural and make sense from a human perspective.
In 2017, it's important to keep human readers in mind as you're building links. You won't move that search engine visibility needle with spam, irrelevant links, or nonsense content.
The goal is to build links from other sites to your website. In general, you want as many links from authoritative, reputable, relevant sites as you can get. You want to out-link your competition.
But those links need to make sense.
Relevance is King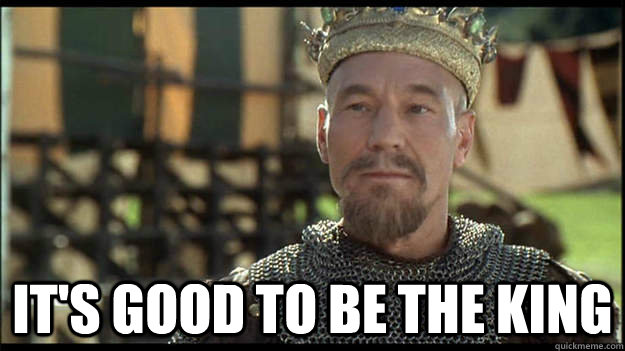 Now that you understand why inbound links matter, and how Google values them, it's important to discuss relevance.
A few irrelevant links won't hurt your search engine rankings, simply because not every link is commercial or business related. Let's keep using the cabinet hardware example.
Let's say a sports blogger links to your cabinet hardware website.
Upon first glance, that seems irrelevant. But, if that sports blogger writes a personal blog post about renovating her home, and she uses your cabinet hardware (and links to you), that makes sense within the context of her content.
Those types of links should be the exception, rather than the rule.
In general, there are two types of relevant links:
Links from websites related to your niche or industry

Links from websites related to your geographical location
If you had a cabinet hardware website, you'd want links from remodeling blogs, DIY websites, home decor blogs, or even links from related manufacturers and distributors.
If your cabinet hardware business was based in Davenport, IA, you'd also want links from other business websites, blogs, community websites, and government websites based in your city, county, and state.
Don't get me wrong– it's great to get links from high authority sites like the Huffington Post, Gizmodo, or BuzzFeed. But if those links aren't necessarily relevant to what you do, they may be less valuable than a link from a small-but-reputable home remodeling blog. Even if they're not less valuable, they'll certainly be harder to build.
Time is a finite resource, and link building takes a lot of time. In my experience, it's best to be realistic and go for relevant websites over big name websites. Go for something that's both a big name and relevant if you can, but be more than happy with a smaller, relevant website if you can get it.
I wrote about the relationship between high-authority websites and relevance here.
In my day-to-day operations, I always choose relevance.
Different Types of Links
Let's keep this section brief. There are a few different types of links you can build, and some are easier to build than others.
The easiest links aren't always the best links– in fact, they usually are not.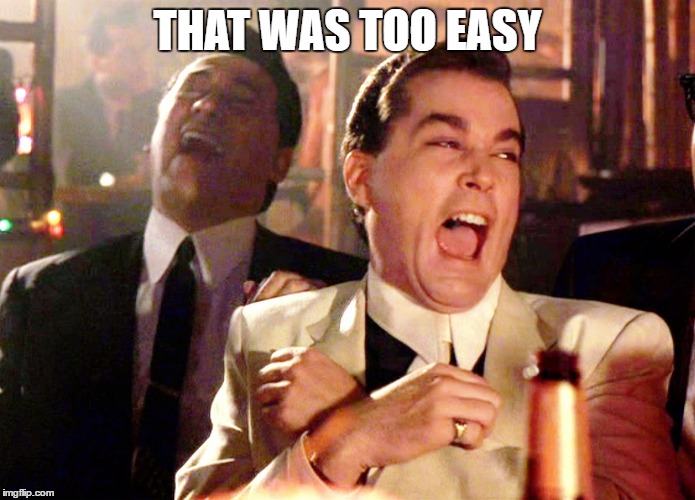 But time and resources are finite, so it's best to build effective links that make sense, and leave the high-concept, picture-perfect links behind until you have a ton of time to spare.
Here are the common types of links:
Links in Existing Content

– These types of links come from blog posts, articles, and other content that's already written. Let's say you're reading a piece about replacing cabinet hardware, and your site has a great blog post about the same subject. You'd reach out to the original post's author and ask them to include a link to your blog post somewhere within the article.

Links in New Content

– This is often called guest posting. There's a stigma associated with it now, because people abused the hell out of it in the past. In and of itself, however, there's nothing wrong with a guest post. Essentially, you find a target website (relevant to your site), write a piece of content that somehow links to your site in a way that makes sense, and ask them to publish it.

Resource Pages

– Many blogs and websites feature resource pages, which are lists of links that website's average reader may find valuable or interesting. In this case, you'd contact the webmaster and ask for a page on your website to be listed as a resource.

Brand Mentions

– Google your business name. If someone's mentioned you without linking to you, ask them to link to you. It's that simple.

Directory Links

– There are plenty of spammy directories on the web that no human ever visits. But there are plenty of valuable, human-curated directories that people actually use. If you find a good directory related to your industry, either sign your website up or email the webmaster.
There are more types of links out there, of course, but these are the common link types you'll be building in your first few months– or even first few years.
Keyword Research
Before you start building links, you'll need to do keyword research in order to nail down prospecting queries and discover the best link opportunities.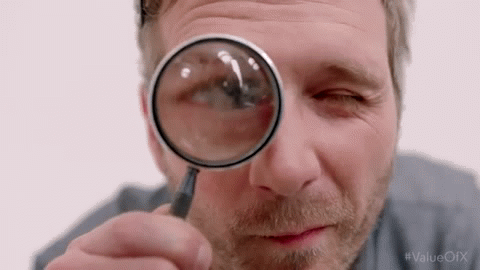 Your keywords are the search phrase you're trying to rank for. In our hypothetical case, we'd want to rank for 'cabinet hardware,' 'hardware for cabinets,' 'davenport cabinet hardware' and a few other key phrases.
You'd also want to rank for some longtail Keywords such as 'long lasting cabinet hardware' or 'the best cabinet hardware for the money.'
To know what people are searching, though, you need to do the research.
Finding the right keywords is important, and thousands upon thousands of digital pages are written about keyword research every year.
You can get some good insights from tools like Google's Keyword Planner, Keyword.io, or Moz's Keyword Explorer.
Keyword research is one of the more in-depth parts of link building, but it's absolutely vital.
Link Prospecting
Once you've got your keywords in place, you'll need to engage in link prospecting. Link prospecting is just a five dollar phrase for "finding relevant websites." I usually refer to these as "target sites."
For our purposes, a target site is any website we'd like to a link from.
These websites need to be relevant to your website, either by industry or by geographic location.
When I find target websites, I usually just perform dozens of Google searches and enter my target sites into a spreadsheet. In that spreadsheet, I list the target site's URL, contact information, and the date I contacted the website.
Link prospecting is time-consuming, but it's one of the more relaxing and fun parts of the link building process. It allows you to kick back and explore the web.
You'll find some great sites you've never seen before, and you might even see some pretty weird stuff along the way.
For our example, we could search for "home remodeling blog," "home decor blog," "home renovation resources," "cabinetry resources," or anything else we could think of. No matter your niche, you want to find as many relevant websites as you possibly can.
You also want to make sure those websites are run by humans. If it looks spammy, move on and look for a different site.
Last year, I wrote an easy and realistic guide to link prospecting. When you get to this point in your link building efforts, I recommend you check it out.
Outreach
Once you've found your target sites, it's time to begin the outreach process.
In link building terms, outreach just refers to contacting someone who runs your target site. It could be a blogger, a journalist, a webmaster, or anyone else who has control of the site.
When you contact them, you're going to be doing one simple thing– asking for a link.
This is the hardest part of link building. 
Here's the hard truth: no one owes you a link.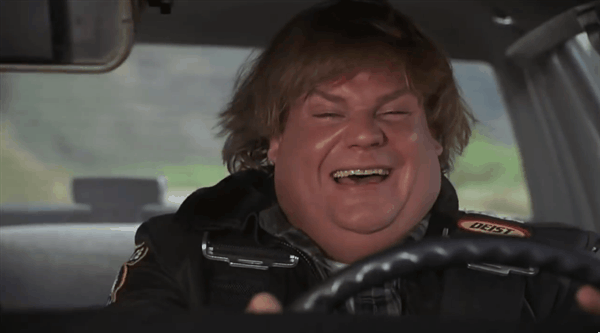 People can do whatever they want with their own websites, and that often includes ignoring your link requests. Webmasters and bloggers have been so inundated with low-effort spam from link builders over the years, I don't blame them for ignoring us.
So, the secret to even pulling in a 10% success rate is this– make it worth their while.
Offer them good content, or make sure the content you're asking them to link to is something their audience would love to read.
Make sure you're asking them to link to something useful. Create a linkable asset. Always remember that no one wants to link to your product page.
You can even take it a step further and help the blogger or webmaster out before you even ask for a link. I have a full guide on that practice here, along with some real suggestions to get you started. You'll always build more links when you're helpful. People will respond much better when you're not just asking for something with nothing to offer in return.
When you start getting more into outreach, make sure you check out my realist's guide to link building outreach. It may contain some tough love and unpleasant truths, but I'd like to think it's helpful for any beginning link builder. In that guide, I speak from my own trials, errors, mistakes, and successes.
It's not a terribly long read, and it should definitely save you some time as you're doing link building outreach.
Staying Competitive
This is the obligatory part where I say that link building is hard work. There are no real shortcuts, and it takes both time and practice to get good. If you want to be an effective link builder, you have to put the hours in.
There are no real shortcuts, and it takes both time and practice to get good.
If you want to be an effective link builder, you have to roll up your sleeves and be prepared to put the hours in.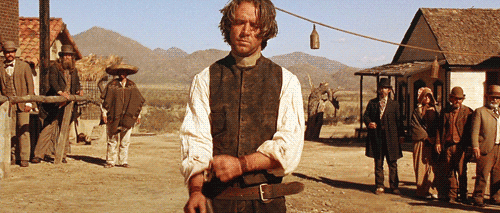 There are no real shortcuts, and it takes both time and practice to get good.
The other thing about link building is that If you want to stay competitive, you have to keep at it.
Even if you build six great, relevant links in one month (and that's pretty darn good!), you have to go back and do your best again the next month.
If you stop building links and your competitors keep buildings links, where do you think that leaves you? If you guessed "in the dust," you'd be correct.
You also need to stay on top of Google's newest algorithm changes, and avoid spam at all costs.
It's a never ending battle, but it's totally worth it.
General Tips
If you've made it this far, I applaud you. Link building is a big commitment, but it's also very effective. If you're willing to put in the time and effort to learn, execute, and get better as you go, you'll do great.
Link building is a big commitment, but it's also very effective.
Before I sign off I'll leave you with a few general tips:
Don't get discouraged

Don't put all your eggs in one basket– try to build different types of links and diversify your backlink profile

Always keep up-to-date spreadsheets that tell you which sites you've sent outreach to and when you've emailed them– there's nothing worse than looking like a dummy after you've emailed the same site twice in one day

Realize that even good links take time to move the needle

Always try to learn more about link building
If you're willing to put in the time and effort to learn, execute, and get better as you go, you'll do great!